I created this project as part of my One Girl - Do It In a Dress campaign with the mission to raise enough funds to educate 10 girls in Sierra Leone (one of the worst places in the world to be born a girl!)
These prints are available to buy from One Girl's online shop here.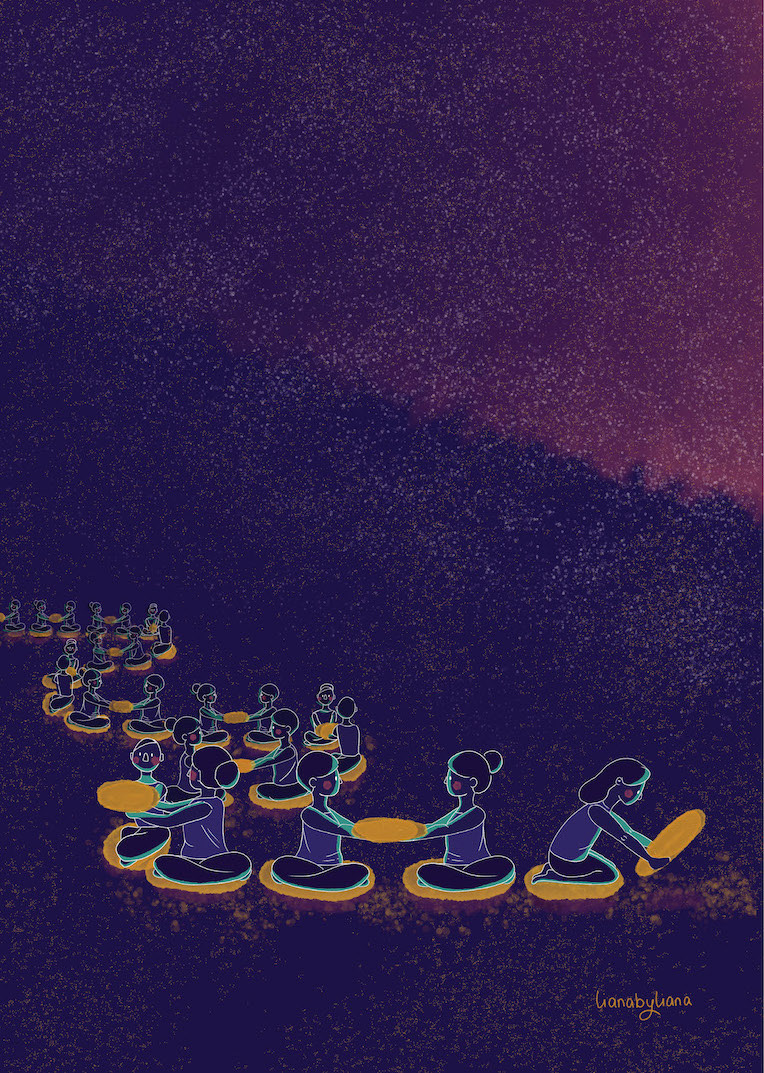 Community is the beginning of the story. We know that we all have dreams and we know that education lights up our life. But the absolutely most important thing to remember, is that we can't have those things without our community - whether they're physically with us or on the opposite side of the world. Each one of us carries the responsibility (or at least we have the choice!) to support each other's dreams and to lift each other up.
If your mere existence has such a big effect on other people and the course of life and the world...imagine what a big impact you have on the world when you actually do something with that existence. When you take action. When you make a point of it to be influential, to create change and to make a difference in the lives of others.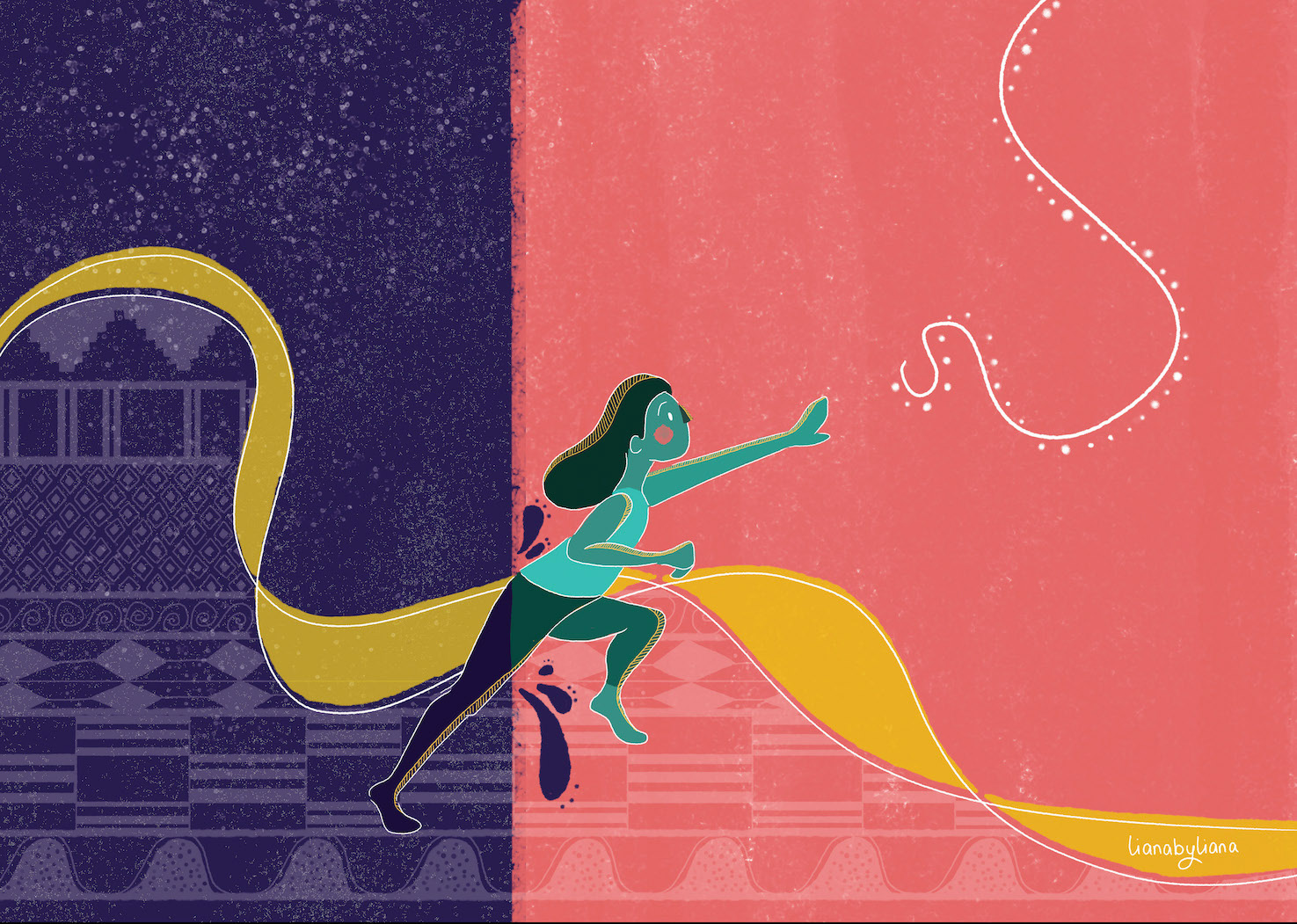 The series stemmed from the second illustration in the story - "Learning". This is based on the idea that education lights up your life. It takes you out of the darkness and into a bright world full of new questions and ideas. Which then trigger even more questions and ideas! Education is so vital for growth. It only takes one small step to go from being where we are now to achieving things we only ever dreamed of.
The third illustration in the series is called "Dreams". The concept was inspired by the fact that everyone has dreams - no matter who you are - and no matter how big or small they may seem. Each person's dream is just as important as the next. Dreams help our communities and families thrive.
The final illustration in the series is about love. When we send out love into the world, it comes back to us ten fold. I absolutely believe this. Spread the love!